Cala en Bosch is 12km from the municipality of Ciudadella, in the southwest of the island, located between Marina de Cala en Bosch and Punta de sa Guarda, it is a U-shaped cove, with fine sand and low walls on the sides, the area is urbanised and offers tourist services of all kinds.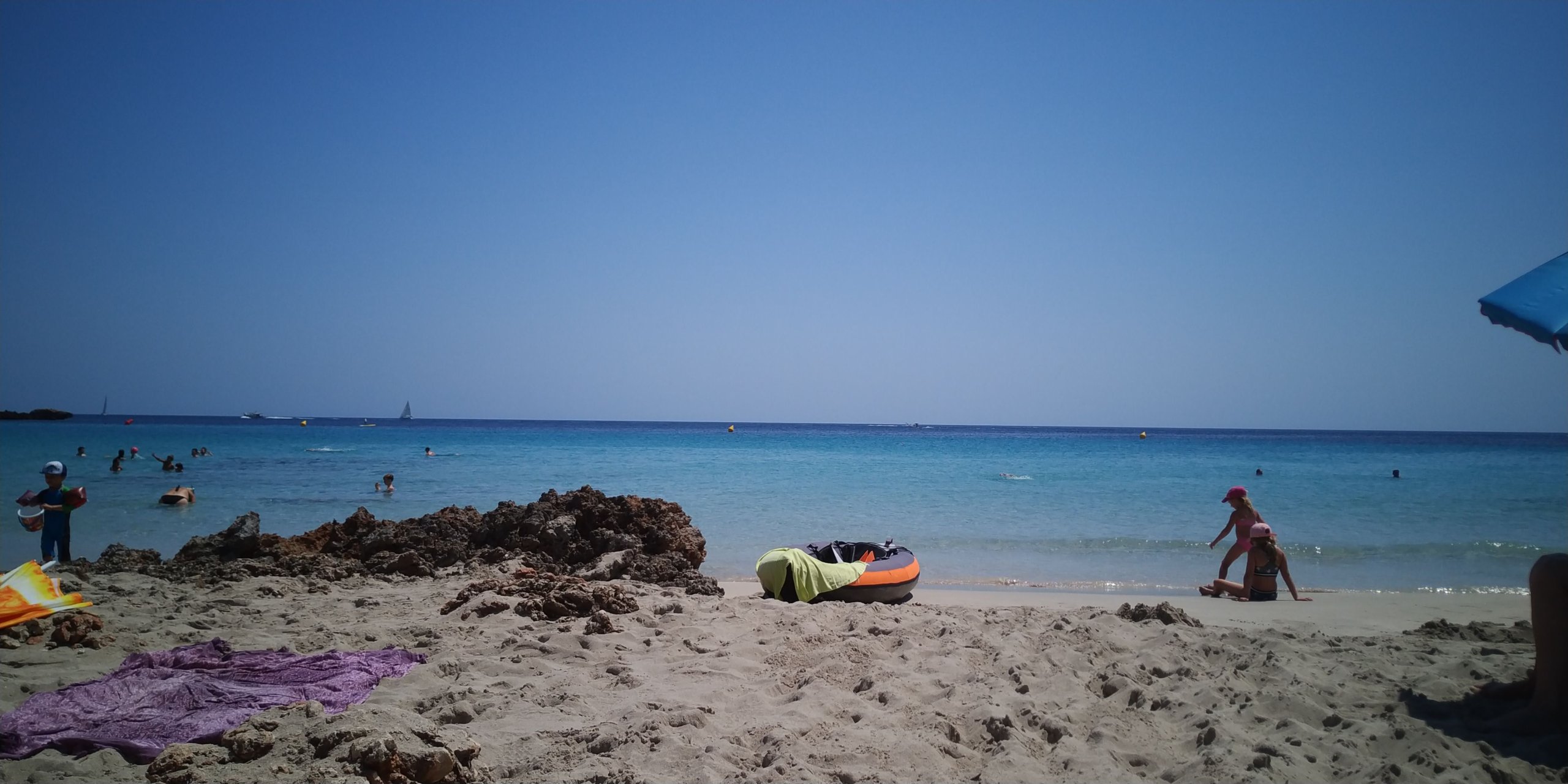 In high season it is an area with a large influx of tourists and local bathers, offering, in addition to lifeguard services, nautical services. On the right we find an inland lagoon that has been converted into a marina for shallow draft boats, as the entrance to the lagoon has a bridge that does not allow large boats and sailing boats to access the interior.
Just to the left of this cove, we find the beach of Son Xoriguer, both Cala en Bosch and the beach of Son Xoriguer are family beaches with services.
Going to the left, that is to say to the east, we will find a coastal landscape of cliffs of medium height, and of difficult access to the sea, we will highlight Cala Parejals, with care in the access, we will be able to enjoy its crystalline waters, and of a cave that there is in the same one, the best access is by the sea, with a kayak or boat. It is advisable to bring food, water and comfortable shoes.
MarSenses Hotels & Homes in Cala en Bosch: MarSenses Paradise Club Hotel
How to get there