It is located six kilometres from Pollensa, in the bay of the same name, in the northwest of Mallorca. The town at the beginning of the 20th century had an abundance of high class social life thanks to the summer residences of Europeans, the entire promenade from the marina to the military base is lined with beautiful villas and houses with patios overlooking the bay.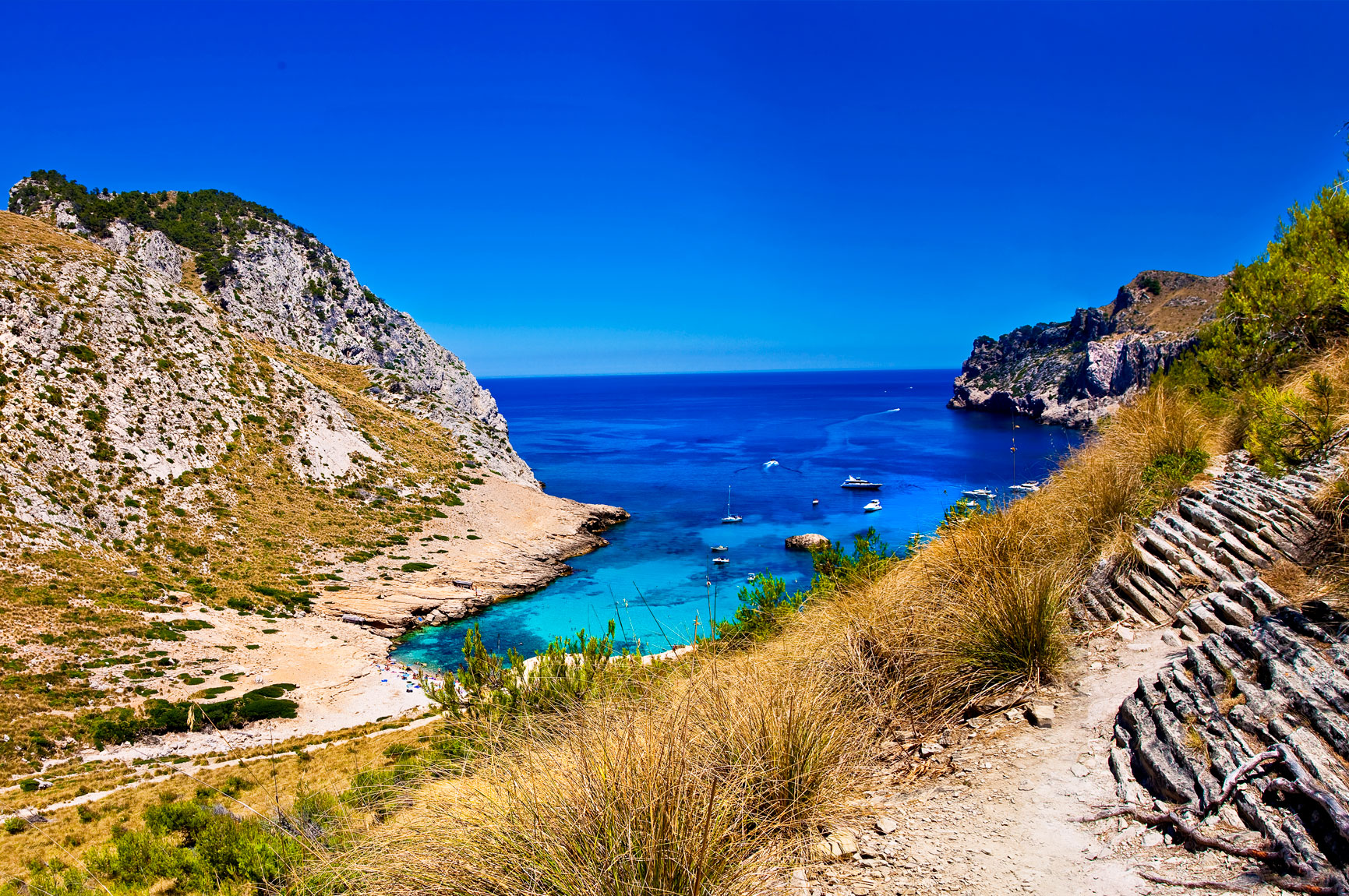 As previously announced, it is very pleasant to take a stroll from the marina to the military air base, where the seaplanes of the Spanish air force are based, enjoying the pleasant sea breeze and the villas that line the promenade.
On the bed of the bay we find the beach of Llenaire or the beach of Port de Pollensa, which has all the services, from lifeguards to boat hire and water sports, as well as volley-ball courts on the sand of the beach.
Another of the coves worth visiting is Cala San Viçens, going towards the base, we access the cape of Formentor by bus or car, we must take into account that the authorities allow access but this is restricted during the summer months, there we will find the beautiful beach of Formentor or Albercuix.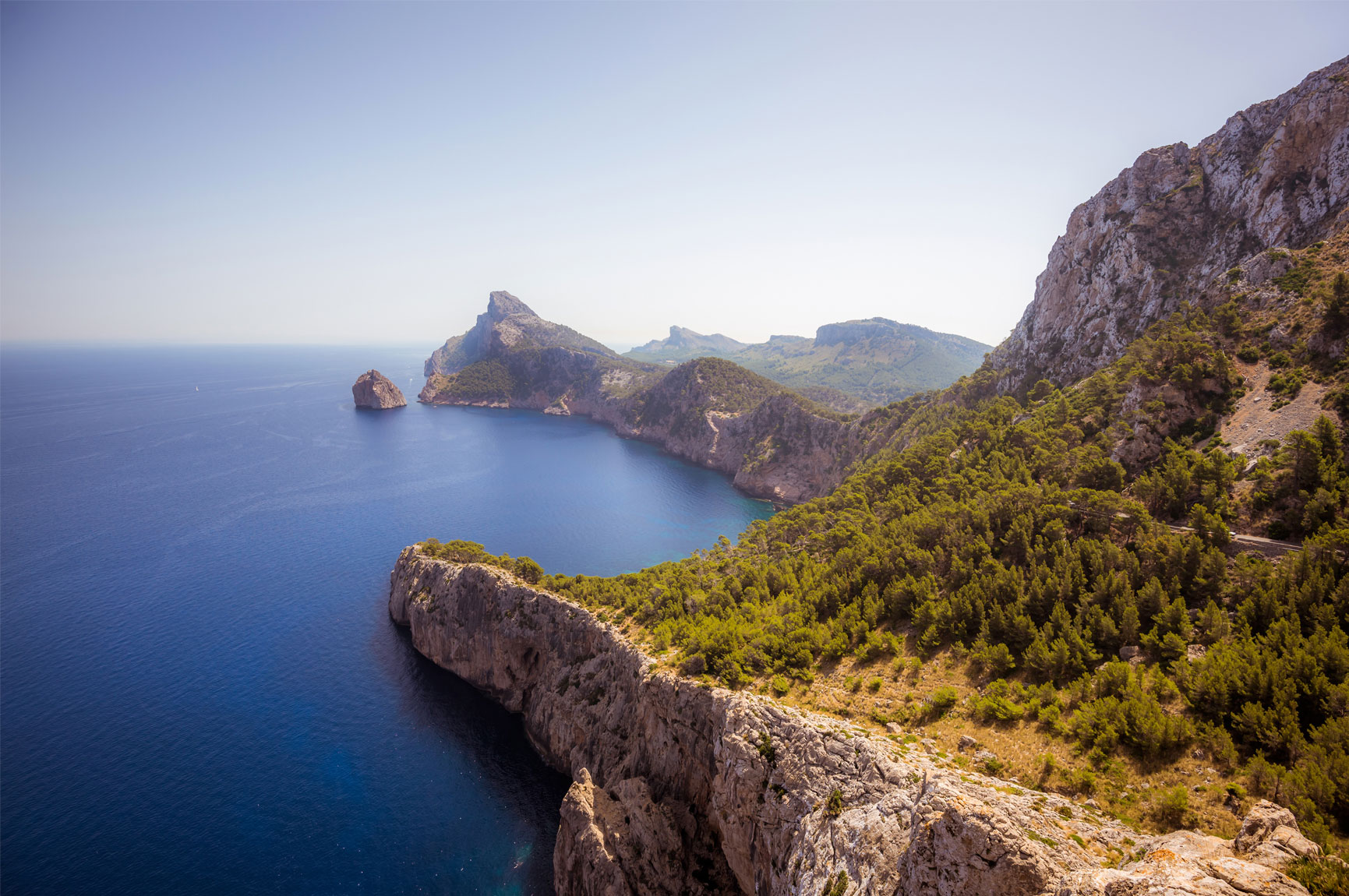 If we continue on, we will reach the Formentor lighthouse, where we will enjoy marvellous views thanks to the height of this lighthouse above sea level.
If you have time, you can visit Cala Murta, Playa de El Caló, Cala en Gossalba and Cala en Feliu, which are less crowded than the aforementioned beaches, as their access is complex, and it is advisable to bring food, water and comfortable footwear.
You can go hiking in Valle de Bóquer, where you can enjoy the flora and fauna of the area, some black vultures can be seen in flight. Cycling is also a sporting activity that can be done in the area, and of course golf lovers have a professional golf course nearby.
MarSenses Hotels & Homes in Puerto de Pollensa: MarSenses Puerto Pollensa Hotel & Spa
---
How to get there