Discover the new look of the Junior Suites at MarSenses Puerto Pollensa Hotel & Spa.
In the 2022 season, our Junior Suites have a new look with a reform of the whole style concept, for the comfort of our guests.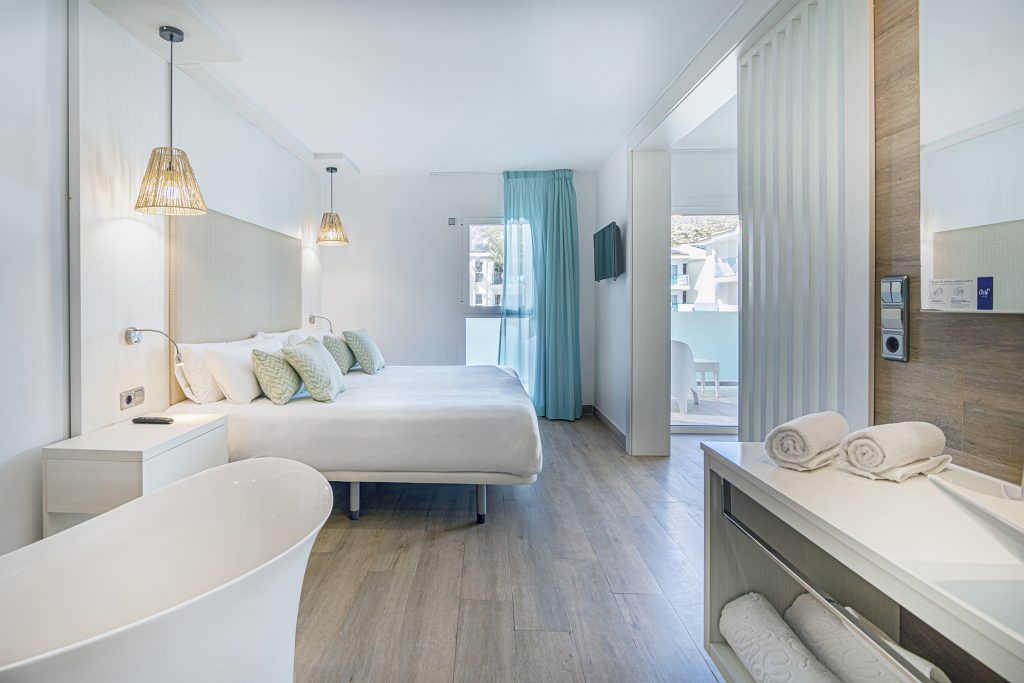 DESCRIPTION:
With 30 m2 of space, Superior Junior Suites feature a double bed fo 150 x 190 cm, a full bathroom with separate shower and bathtub, two televisions, a sofa, a desk with chair and a furnished balcony.
Maximum occupancy is 2 guests.